SpongeBob SquarePants - SpongeBob SquarePants Theme Song
SpongeBob SquarePants - SpongeBob SquarePants Theme Song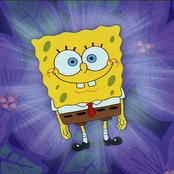 Are you ready kids?
Aye-aye captain.
I can't hear you...
Aye-aye captain!
Ohhhhhh! Who lives in a pineapple under the sea?
SpongeBob SquarePants!
Absorbent and yellow and porous is he!
SpongeBob SquarePants!
If nautical nonsense be something you wish...
SpongeBob SquarePants!
Then drop on the deck and flop like a fish!
SpongeBob Squarepants!
Ready?
SpongeBob SquarePants! SpongeBob SquarePants!
SpongeBob... SquarePants! Hahaha! Ahahahah ahh
Disclaimer :
This website alowes users to download MP3 songs, Hindi MP3 songs, Punjabi MP3 songs, Bhojpuri MP3 songs, Haryanvi MP3 songs, Videos, Movies illegally.
This content ( songs or videos ) is for reference purpose only and Pagalworld claims no ownership of this content. Pagalworld does not support or promote piracy in any manner.
if you find any illegal content please
CONTACT US
we will remove as soon as possible.